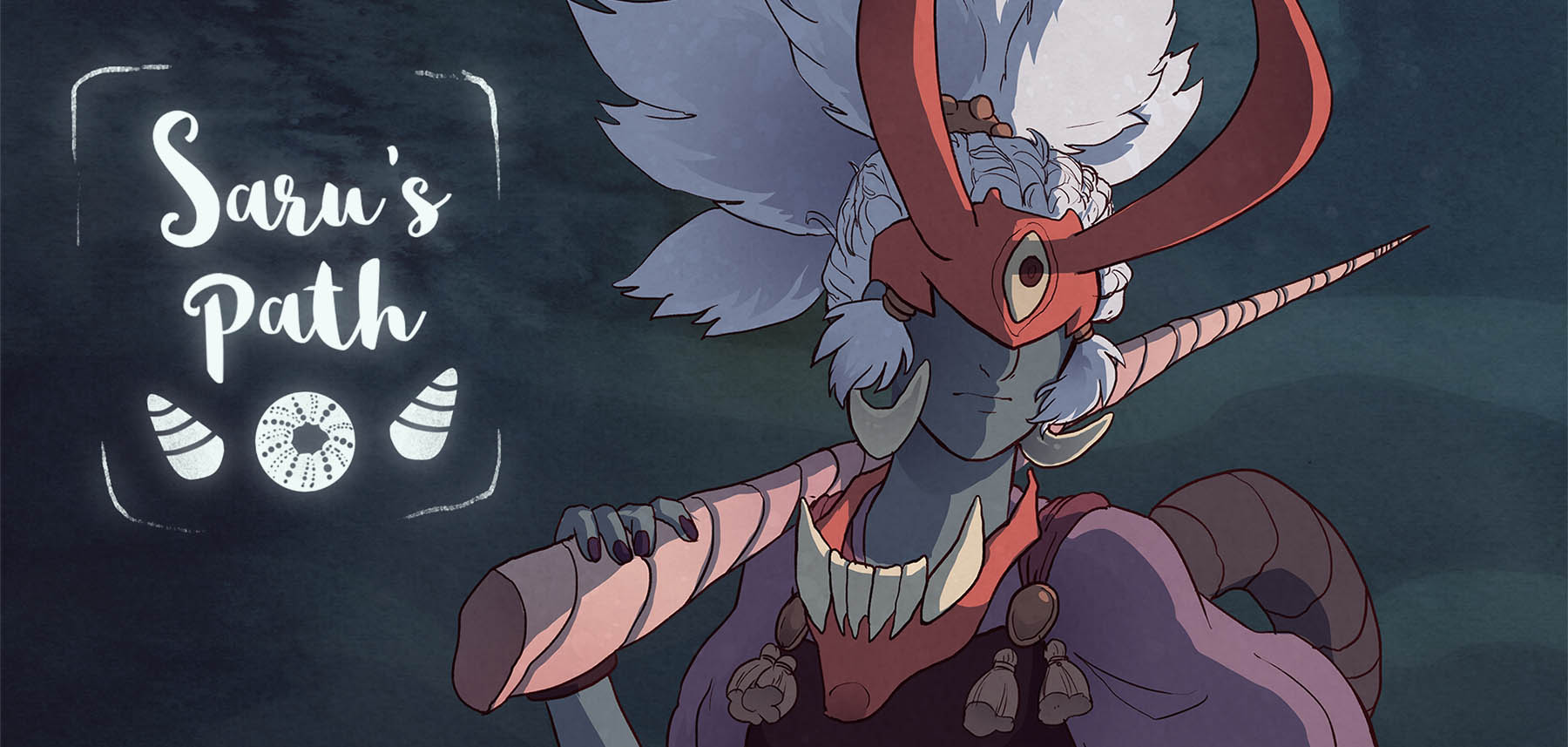 Saru's Path_demo
A downloadable game for Windows and Linux
A school project I have made. It is a prototype of a plateformer game.
Its is VERY SHORT, like, 15s of gameplay. I worked mostly on the aesthetic and the visual conception, and I had no time (1 months) to work on this so don't except anything fancy...
But well I put my blood and my tears in this animations so you can enjoy it.
It is Saru, a little oni who lived in the deep sea, who wants to recover some lights to go to the upper world.

Install instructions
Just download it, unzip it, open the "build" folder and click on the exe

Comments
Log in with itch.io to leave a comment.
C'est si beeeaaauuu *O* et beaucoup trop court du coup !!
Ah, tristesse, il veut pas se lancer sur mon ordi, ça m'indique que le programme a rencontré un problème sérieux et doit être fermé D':

Je réessaierais sous windows, en tout cas il a l'air beaaauuu, les ambiances sont géniales, ça donne tellement envie de s'y promener en vrai *A*

Ah mince, ça marche pas sous Linux ? D: normalement ça aurait du flute !

Non ;A; Après ça dépend peut-être des distributions, aussi :o
Les voies de linux sont souvent impénétrables, après tout XD (j'ai linux mint 17, au cas où )
Mais bon, comme ça au moins ça m'a encore servi à quelque chose d'avoir windows aussi XD